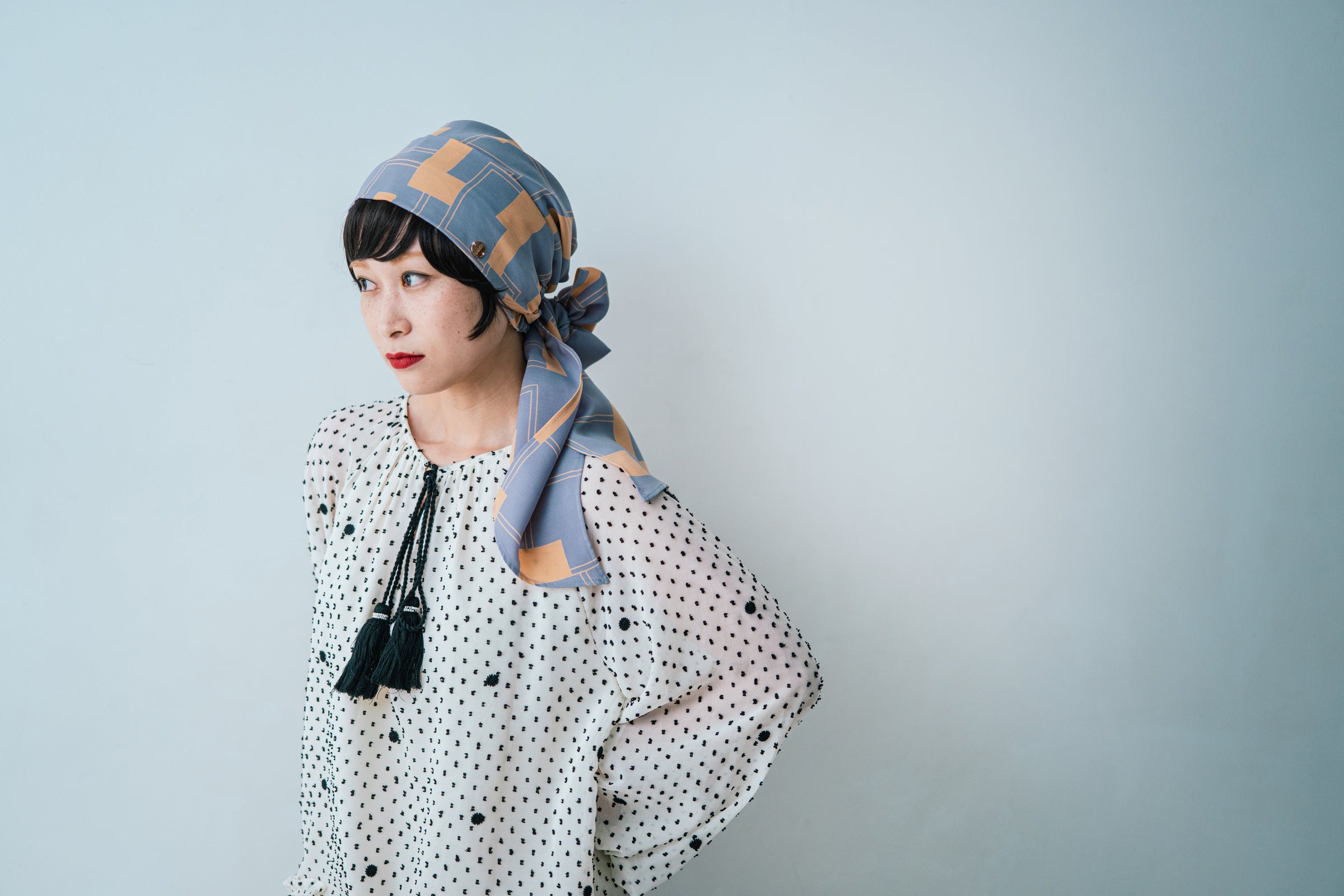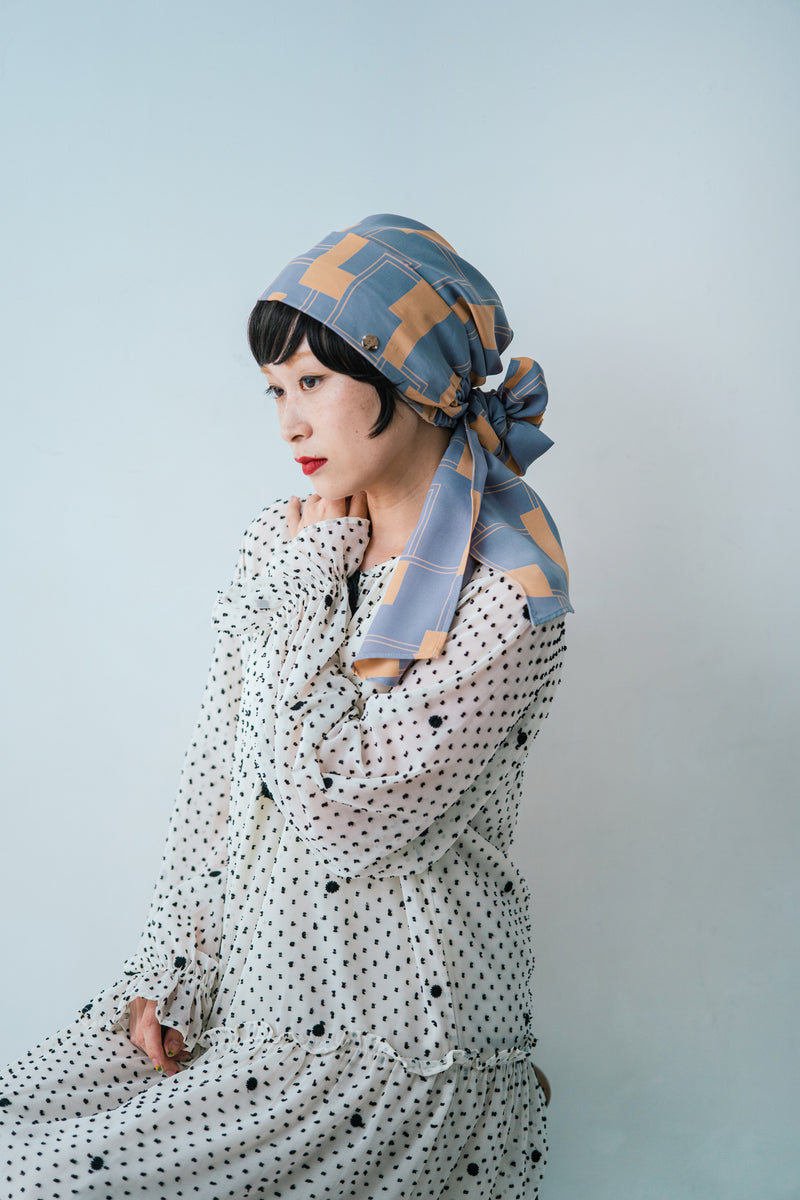 comfortable and stylish
Birth of care hat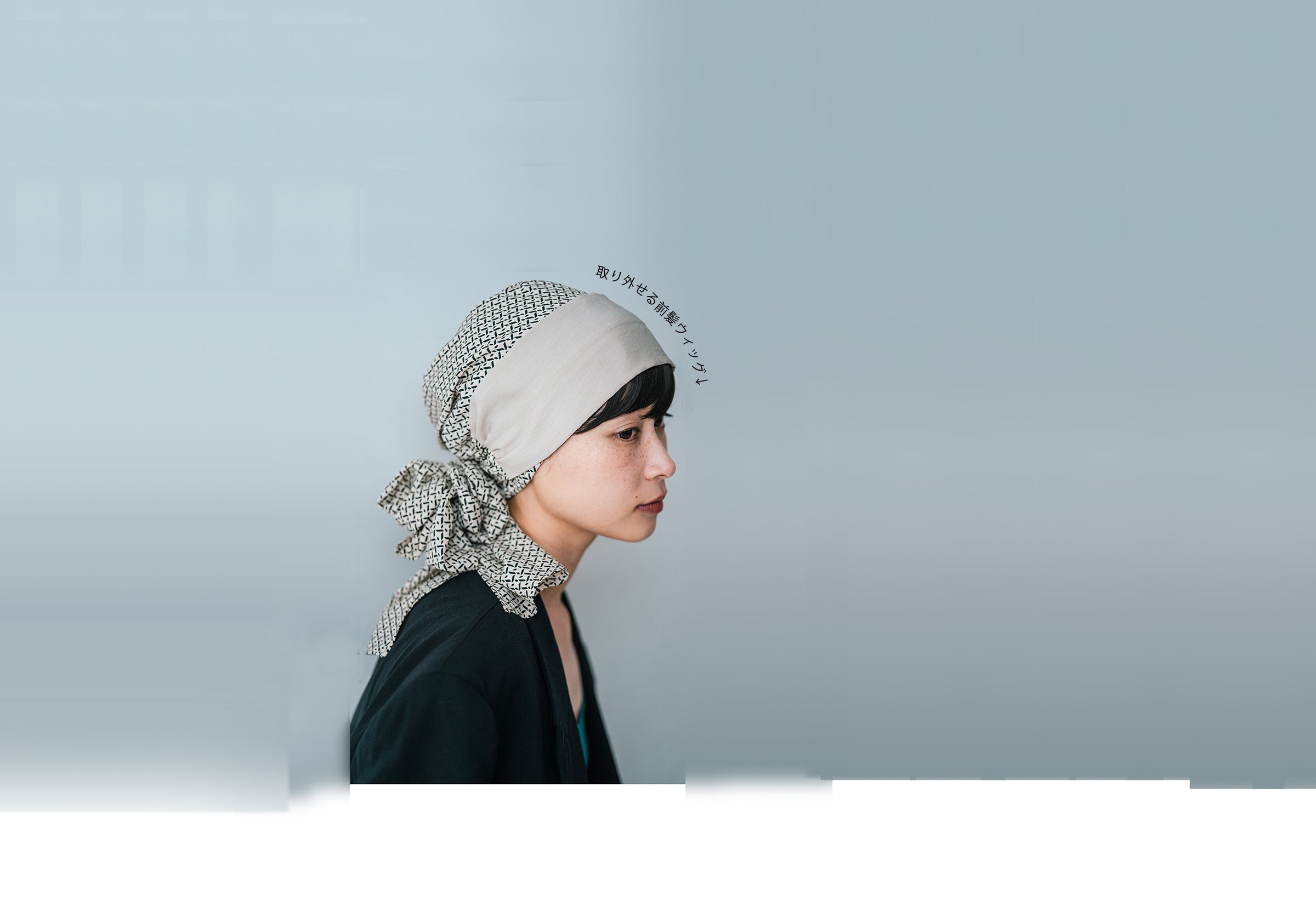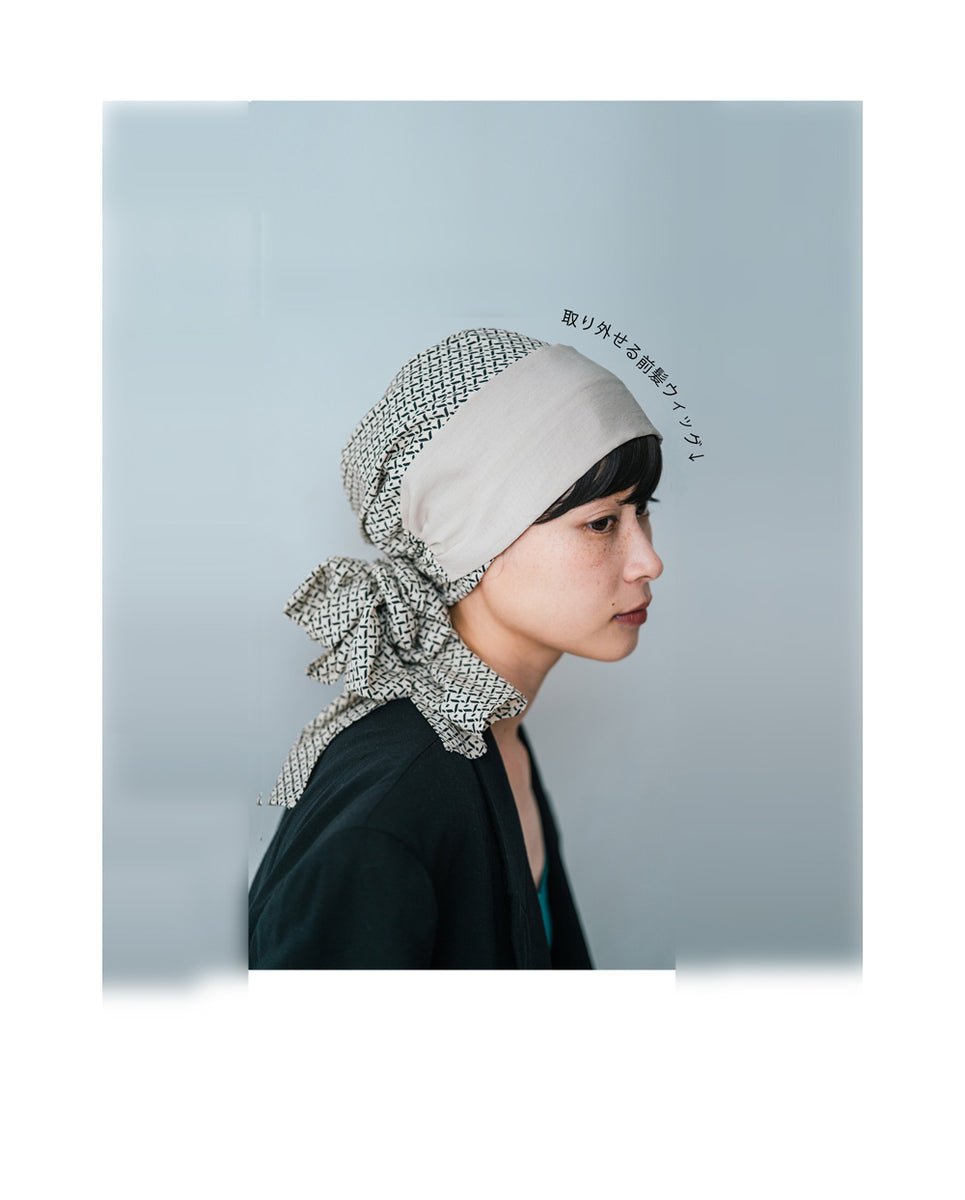 "I don't want to look like a sick person."
Going out too
A care hat that makes you feel good
BAREN's commitment
"I don't want to give up on comfort or style."

That's what I thought when I developed it while I was battling an illness.
"Care hat with removable wig"

Focusing on design that improves comfort and mood,
A well-thought-out care hat was born.
Obtained utility model right (2023-003021)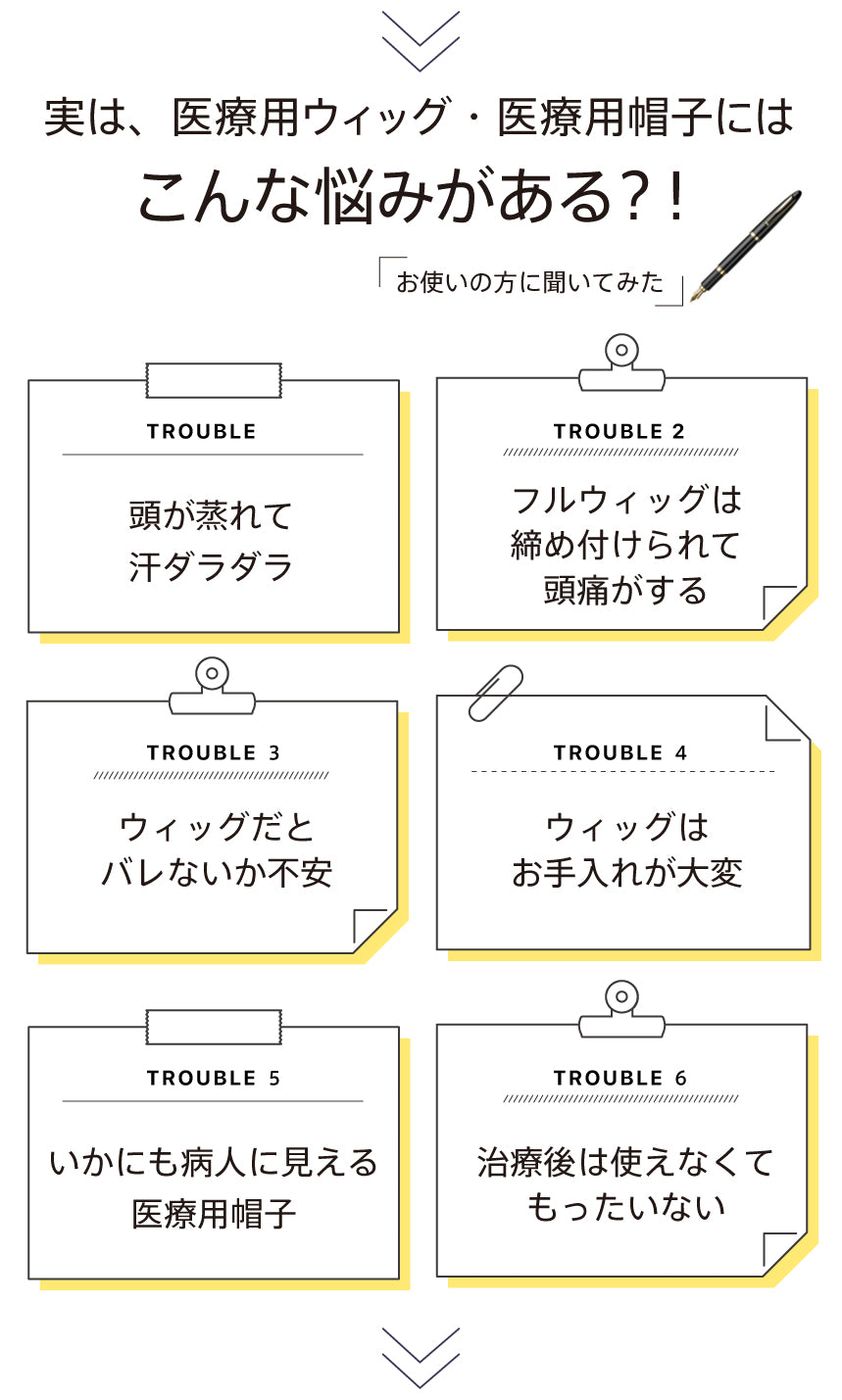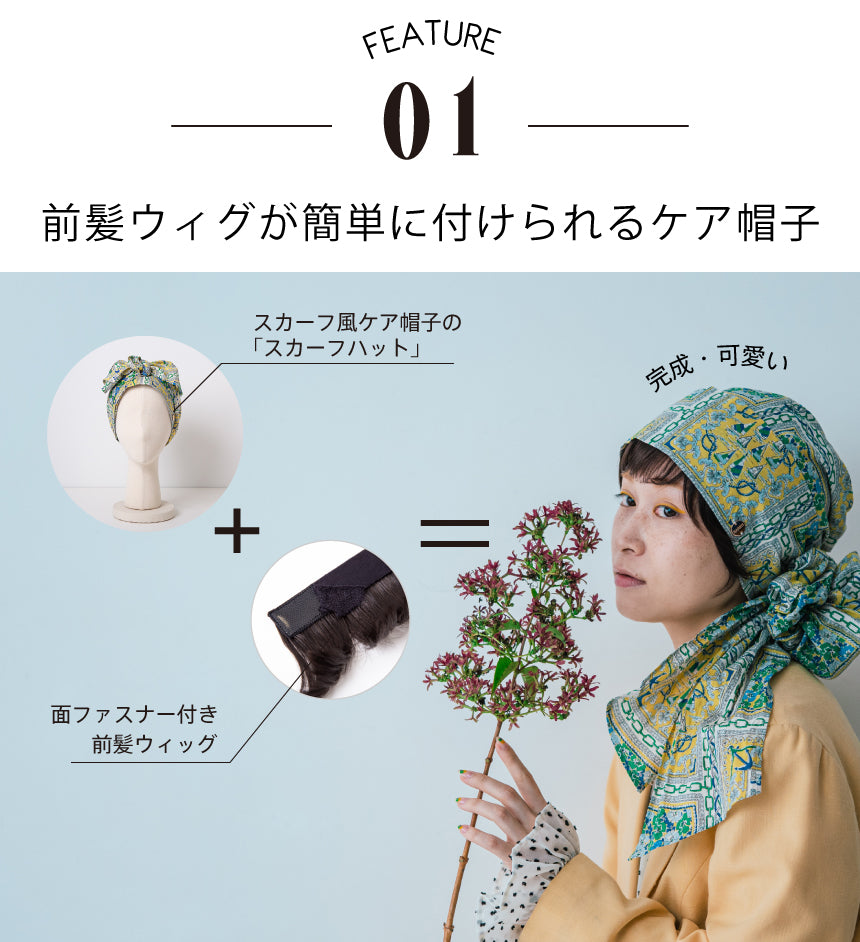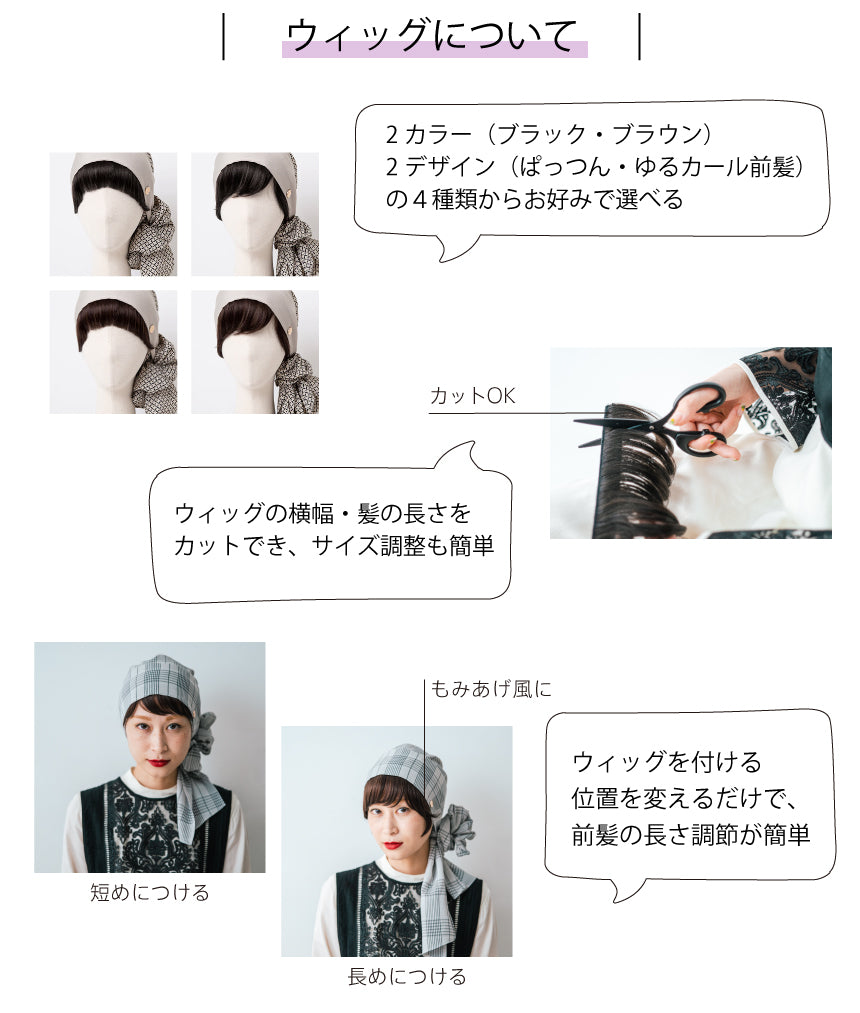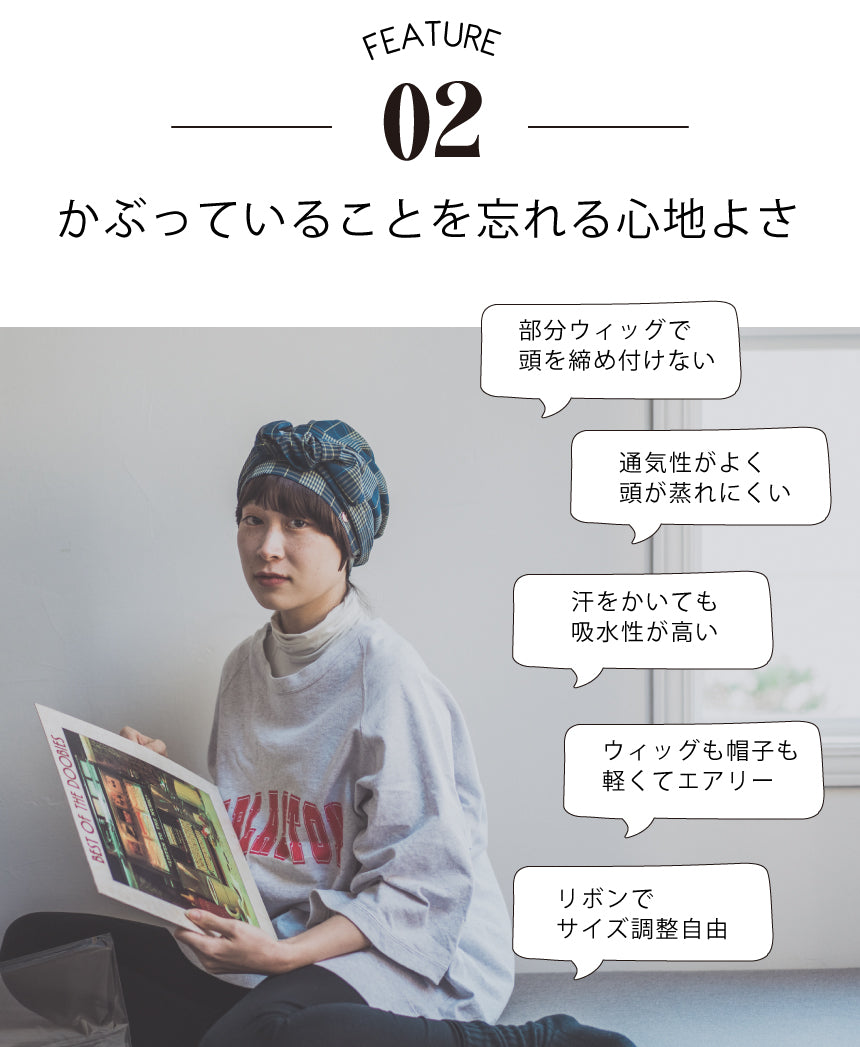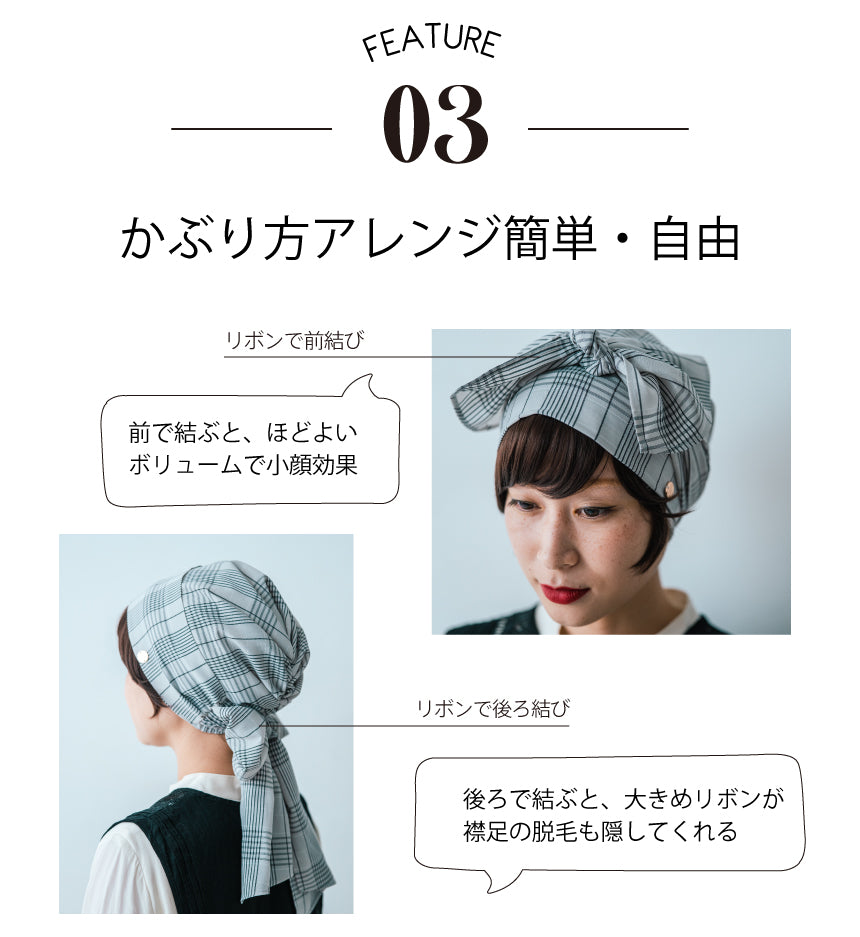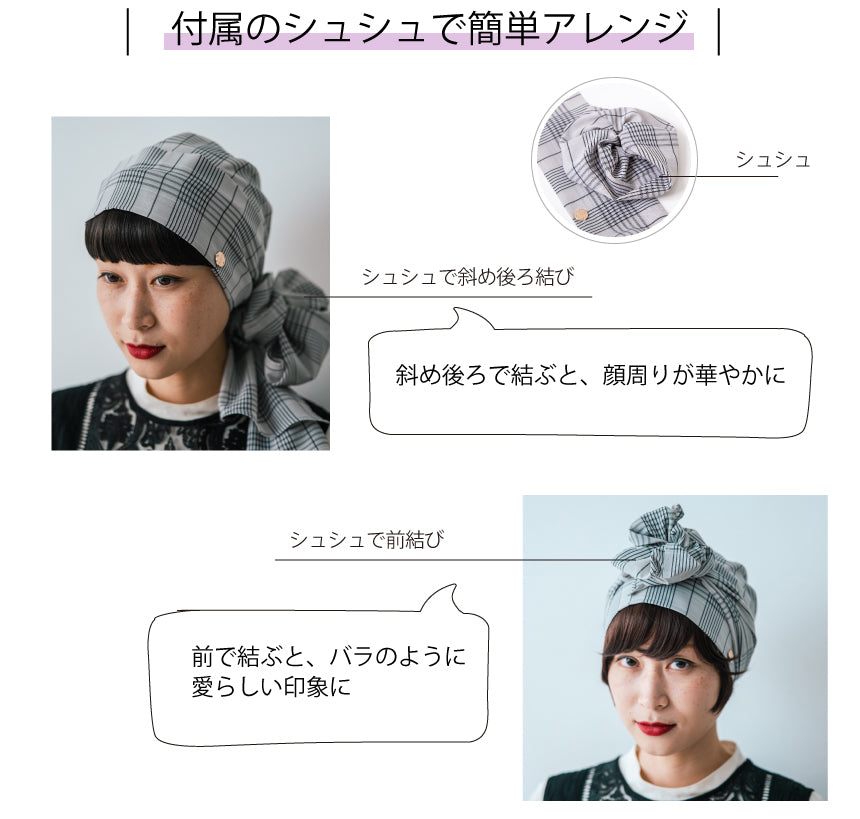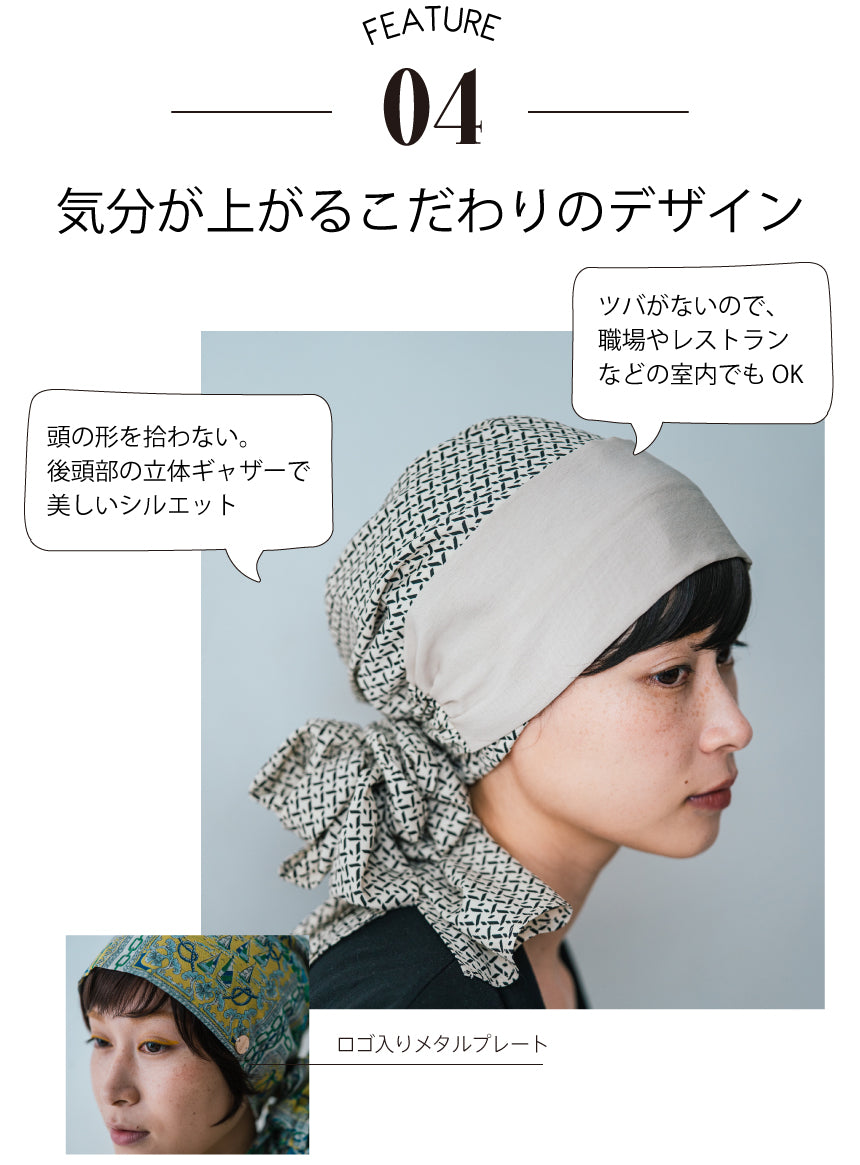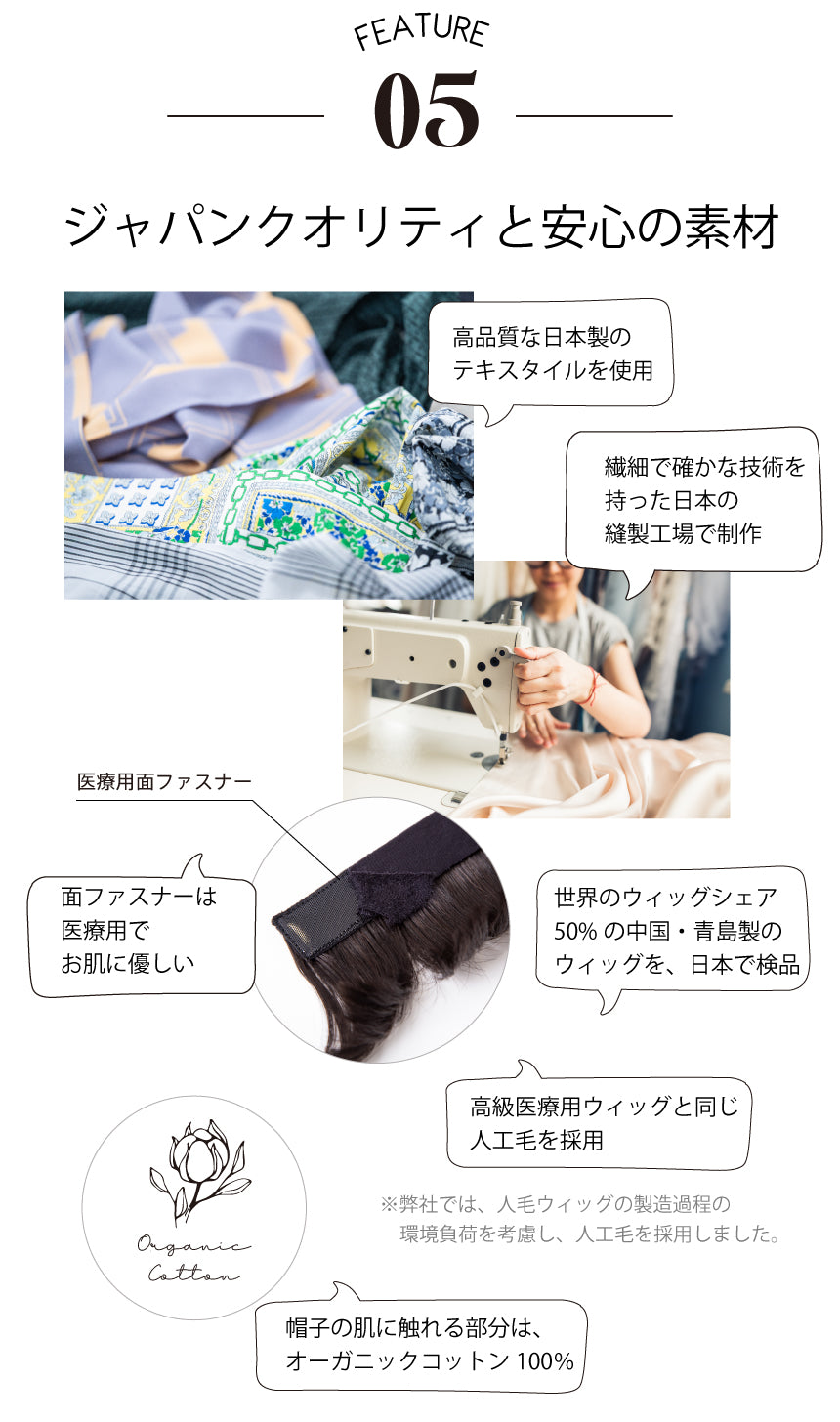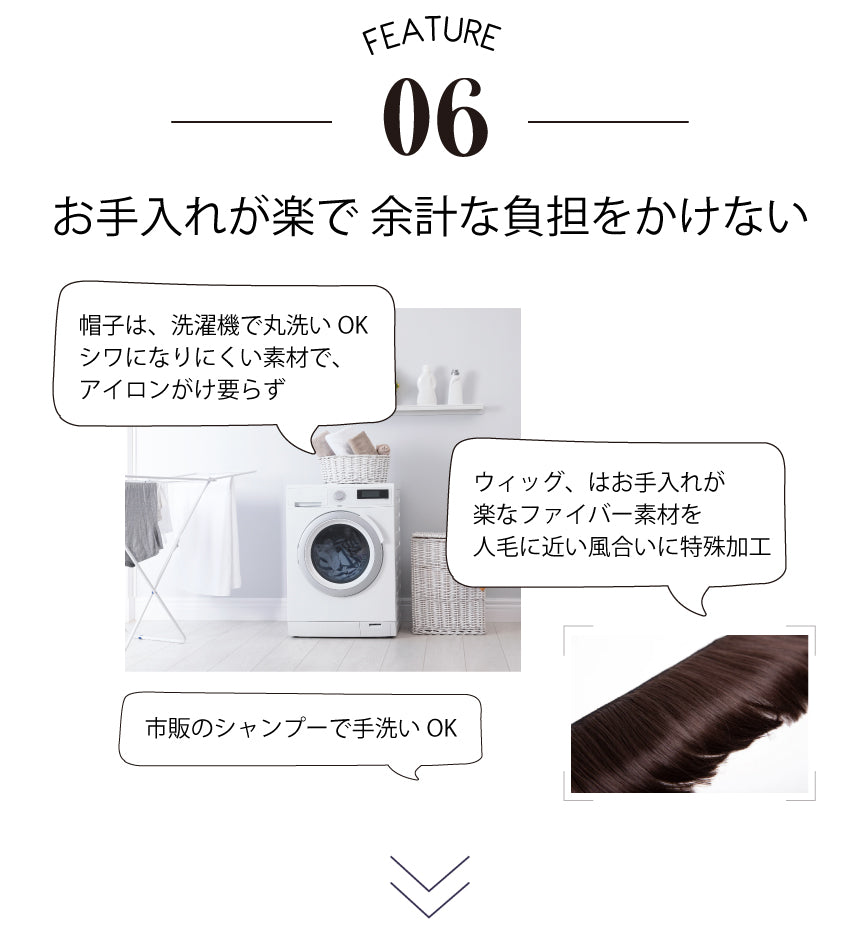 Brand birth story

The reason I created this ``care hat with a removable wig'' was because I was diagnosed with cervical cancer.
See details
★★★★★

Stylish and comfortable! desired product

After the chemotherapy treatment, some hair had grown back, but I still didn't have the courage to go out with my shaved head, and the wig I was using felt like it was floating due to the hair that had grown back. I was thinking that if I had just bangs, it would look decent and would be comfortable, but I found this and jumped at it. The bangs wig was long and covered my face line, which was exactly what I wanted.❣️The fabric of the hat was also very soft to the touch and I felt it was of good quality. It's perfect for the transition period from wigs to natural hair, so I'll be using it from now on. I would be happy if there were more hat designs!

Basic-Black

Unnamed User / Japan
★★★★★

Very nice! !

I have no hair due to anti-cancer drugs, so I am using a wig, but the amount of sweat I am sweating is unusual, so I was wondering what to do next season.
That's when I saw it on SNS and bought it.
Even if you put a hand towel inside, you won't be able to tell at all.
Wow that's the best.
This black type is fashionable even when standing in front of a makeup seminar and speaking, and I don't think it would be a problem for me as a lecturer, so it was a great help.
Thank you for developing a product that is close to these feelings.

Basic-Black

Eiichi / Japan
★★★★★

It's very nice

I was going to lose hair due to chemotherapy, so I bought it before that. The delivery was quick too! The quality is good and the design is great! When I tried it on, my husband complimented me on how well it looked! Although my head is on the larger side, it doesn't feel constricting and seems to be comfortable.

Antique-Beige

Rika / Japan
★★★★★

Stylish and comfortable! desired product

After the chemotherapy treatment, some hair had grown back, but I still didn't have the courage to go out with my shaved head, and the wig I was using felt like it was floating due to the hair that had grown back. I was thinking that if I had just bangs, it would look decent and would be comfortable, but I found this and jumped at it.
The bangs wig was long and covered my face line, which was exactly what I wanted.❣️The fabric of the hat was also very soft to the touch and I felt it was of good quality.
It's perfect for the transition period from wigs to natural hair, so I'll be using it from now on. I would be happy if there were more hat designs!

Basic-Black

Choco / Japan
★★★★★

It's really good!

I lost a lot of hair due to anti-cancer treatment, and thanks to that, I was able to discover this hat.
Even though I am clumsy, I was able to easily put it on. It is comfortable and does not tighten your head.
It was fashionable and cute, so I was able to go out with confidence.
Thank you for shipping it immediately. I would like to use it carefully.

Basic-Black

rei / Japan
★★★★★

I'm an adult, but it was fine.

My head size is around 57-58. I have been using wigs since I was a child. At home, I devised a stole and wrapped it around it. This product can be easily arranged. The shape of the back of the head has also been devised, so it can be used for going out, so it looks like it will be especially comfortable for the upcoming season. Thank you for the wonderful product.

Gingham-Black

Unnamed User / Japan
★★★★★

I wanted a care hat like this

I lost 80% of my hair after the first course of anti-cancer drugs. As a woman, losing my hair was a shock, so I tried to cover it up with a wig that I had prepared in advance, but it didn't feel right.
It doesn't mean that you can't be fashionable just because you've lost your hair.
This scarf hat makes you want to enjoy fashion by showing it off instead of hiding it.
All the patterns are cute ♡ The shape of the head is made to look beautiful, and the fact that you can easily arrange it in various ways is attractive to someone like me who is clumsy.
Being able to make various arrangements with one scarf hat will give you a different mood.

Checked-Ivory

Saya / Japan
★★★★★

Wonderful! I was told that

Going to the hospital every week for chemotherapy treatment is very depressing and anxiety-inducing.During treatment, the wig squeezes my head and causes pain, but with BAREN, it's comfortable and I don't have to worry about people looking at me!
The nurse told me, ``You look great,'' so I'm going to do my best in the treatment that's still going on! That was encouraging.

Antique-Green

Unnamed User / Japan